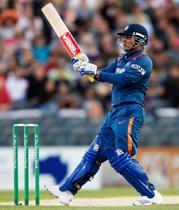 The ICC Champions Trophy 2009 is going to start in South Africa on 22-Sep-2009 and will be broadcast in more than 180 countries. There will be top 8 test playing nations fighting for the Champions Cup. ESPN Star Sports is the official broadcaster of the tournament on TV. It will telecast live cricket matches on television. Reliance Mobile is the Official provider of ICC world Cup Content. For more information on ICC Champions Trophy 2009 you can also visit ICC official website. However I am still waiting for the announcement that who will be the official broadcaster of live cricket stream on internet.
There are tons of websites on internet for watching the live cricket. I have listed some of the websites where you can watch ICC Champions Trophy Cricket online for free. Some of these websites require installation of softwares like SOPcast player or TVU player on your PC. These softwares redistribute video streams in real time on a P2P network.


See the list of Internet Television Providers on Wikipedia.