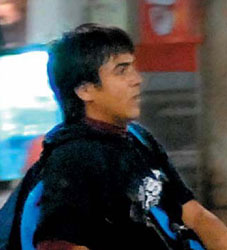 Just a few minutes back, the Maharashtra Home Minister R.R Patil has confirmed that 26/11 Mumbai terror attacks convict Ajmal Kasab was hanged at 7.30 am at Pune's Yerwada jail. President Pranab Mukherjee had rejected his mercy plea on November 8, said Mr. Patil. Kasab had been sentenced to death in May 2010 for his role in the savage attacks that ripped apart Mumbai on 26 November 2008, killing over 150 people, including several foreigners. Kasab was shifted out of Mumbai's Arthur Road Jail to Pune's Yerwada Jail two days ago. Yerwada Jail is meant for convicts and has provision for their execution. The CM admitted that secrecy had been maintained over Kasab's execution. According to the minister, his execution is a tribute to the victims of 26/11 attacks.
On August 29 this year, the Supreme Court had confirmed the death penalty awarded to Kasab by the trial court and later upheld by the Bombay High Court. A Bench of Justices Aftab Alam and CK Prasad had dismissed the 25-year-old's plea challenging his conviction and death sentence in the 26/11 case. He was given a copy of the judgement earlier in September. When the terrorist, lodged in bomb-proof "anda cell" (egg shaped cell), was first informed about the apex court upholding his death penalty, Kasab did not appear shocked, a jail officer said.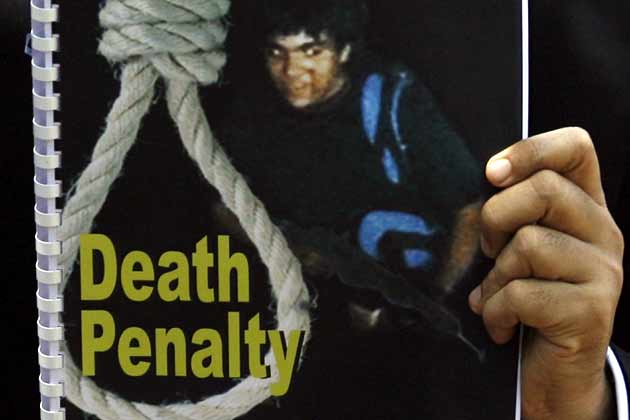 Kasab and nine other Pakistani terrorists had landed in south Mumbai on November 26, 2008 after traveling from Karachi by sea and had gone on a shooting spree at various landmarks, killing 166 people, including foreigners. While Kasab was captured alive, the other terrorists were killed by security forces.
We all should congratualte Mr. Manmohan Singh and the home minister Sushilkumar Shinde for this brave decision. The hanging of the Mumbai attacker a day before the winter session of the Parliament is expected to bring some temporary relief to the government facing a no-confidence motion against it.
See the news Video of Ajmal's execution.