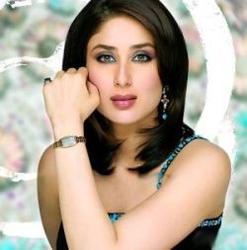 It seems that now whatever our sizzling Bebo does, becomes a news of interest for everyone as she does things unexpectedly. Like today when she was supposed to shoot a romantic song with Amir Khan, for her upcoming film '3 idiots', she is in city of lakes Udaipur. She is accompanied by none other than our chote nawab Saif Ali Khan to celebrate her 29th B'day. According to the sources from Udaipur, our chote nawab has done everything to make her love feel her b'day most special. She has been kept unaware of all these plans as Saif wants to give her big surprise. Well we all know how crazy is Saif for Kareena that she wrote her name on his hand enduring all the pain for her, so we can have a vague idea that what would this party be like.
Well for Saif it is double celebration as today is auspicious festival of EID as well. So Saif has all the reasons to be happy. Kareena is there for more than one reason as there is also shoot of Kingfisher commercial in which she is appearing.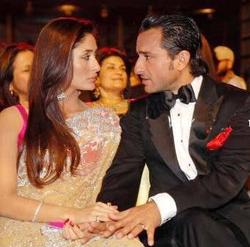 It is being said that due to the postponement of shooting of her upcoming film '3 idiots' , there gonna be a huge loss in monetary terms but nevertheless she left to celebrate her b'day. The decision to let her go and postpone the shooting involved Amir Khan as well who supported her. As last year as well she could not celebrate her b'day because she was shooting for the same film with Amir in ladakh. So for her this b'day celebration Bebo owns Amir a big thank you. '3 Idiots' is based on a novel of author Chetan Bhagat and is being produced by Vidhu Vinod Chopra with Aamir Khan and Kareena in the lead roles. The film has only one romantic number featuring super fit Aamir Khan and sizzling hot Bebo, shooting of which got postponed due to her birthday. Boman Irani, Sharman Joshi etc are other characters who will be featured in this song.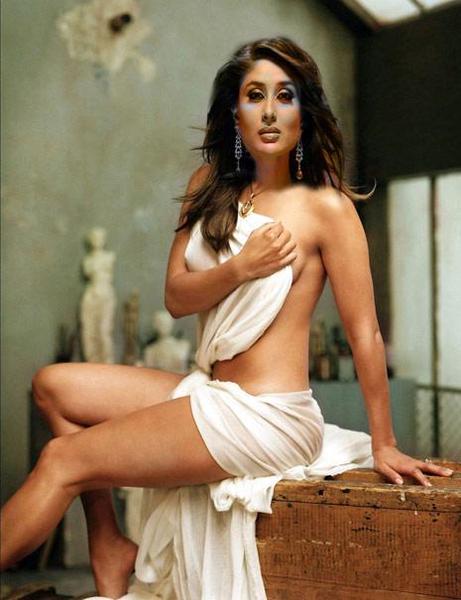 Well let's wish Kareena a very happy B'day !!..