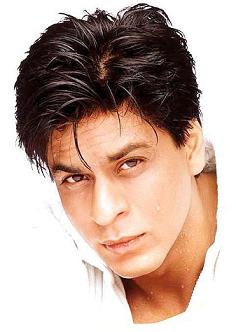 Let me complete this question, Shahrukh! Who the hell are you in US? Now come to the point. Yesterday Bollywood superstar Shah Rukh Khan reached New York to visit the Yale University but was detained for over two hours at the airport. In 2009 also, before the release of his much-hyped "My Name is Khan",  he was stopped at the NewYork airport and released after two-hour of grilling. After this incident, he said "I was really hassled at the American Airport because of my name being Khan. It was absolutely uncalled for I felt angry and humiliated, it is a Muslim name and I think the name is common on their checklist."
Now back to the question, Shahrukh Khan! Who the hell are you in US? No doubt, you are one of the biggest stars of Hindi Cinema, but that does not make you highly influential and globally revered figure. For US security people, you are just another Muslim, a private person whose second name is Khan. You should not expect any V.I.P treatment there.
We have to see this issue in wider perspective. We Indians, consider it a status symbol to skip queues, flout norms, break laws, use influence to get our things done without any hassles. But there is no 'VIP Culture' in America. Americans treat everyone as equal while doing security checks. In this case also, they just did their duty, and nothing else. They are well within their mandate to detain anyone for additional questioning if they get any doubt. It is their land and they apply their law in their land.
And who is Shahrukh Khan for them? Is he representing Government of India? Is he Prime Minister? Former President of India Dr. Abdul Kalam was frisked twice in US airports but he never made any issue. The US Government and its employees are very much concerned and dedicated to the security of common American. And due to their commitment, dedication and sincerity towards their work there has there been no successful terrorist attack on the US soil after 9/11. Unlike Indian Government employees, they know how to do their job without any fear or favor. They never get carried away by names, however big they are. Names such as Khan, Adbul, Ahmed etc sound Muslim and are a potential threat to their homeland. Let us appreciate that the Americans follow the law strictly and do not implement based on the person's profile, like us.
Hats off to US security guys!  They are the best in world. We should learn from their dedication, diligence and discipline and apply it to ourselves.