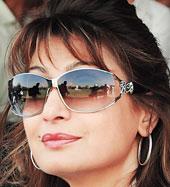 Former Indian minister of state for external affairs Shashi Tharoor is once again hitting the headlines of all the newspapers, channels and gossip blogs as he is all set to marry her old companion Sunanda Pushkar. He has recently divorced his Canadian wife Christa Giles. According to a Malayalam newspaper, marriage is scheduled to take place in an auditorium in the premises of the Sree Padmanabha Swamy temple in Thiruvananthapuram on August 17, which is also the Malayalam New Year Day. The Reception Party of marriage will be held in New Delhi on 3rd September in which many high profile personalities are expected to arrive and give their blessings to newly wed couple 🙂
Last Sunday, Tharoor visited Shirdi and at the Shani Shingnapur shrine in Maharashtra's Ahmednagar district with Sunanda. Both were seen performing all the rituals, seated side-by-side, like a perfect couple.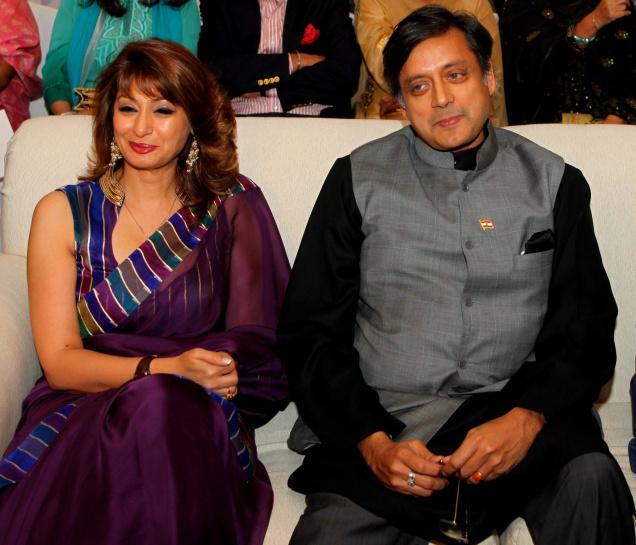 This will be Shashi's third marriage and Sunanda's second marriage. Shashi Tharoor is currently 54 years old and Sunanda, 48 years old. Sunanda runs a spa in Dubai. She also holds an executive's post with an infrastructure company owned by the Emirate government. She is a widow and has one son.
Shashi's first Wife :: Tilottama Mukherjee was his first wife whom he knew from his school days in Kolkata. She is a professor of humanities in New York University. Shashi Tharoor has twin sons from his first marriage, Ishaan and Kanishk.