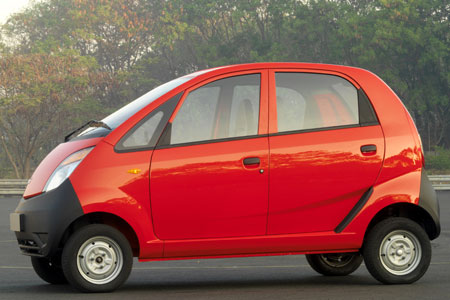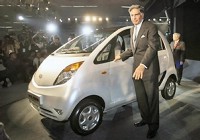 So friends the world's cheapest car is out in the market with plenty of great features. It's Nano, TATA's Nano. It will go on sale later this year. Tata chairman Ratan Tata has called this car as People's Car at the Auto Expo in New Delhi. It has been designed will meet all safety norms and all foreign environmental criteria
The 4-seater Nano, with an engine around 625cc, will have a dealer price of only 100,000 rupees ($2,500), about half the cost of the cheapest car on today's market, which is maruti 800. .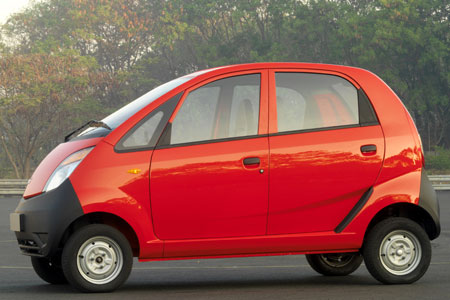 However it didn't happen in one night. Tata planned the car years ago as a safer and more affordable alternative for the millions of middle-class Indians.
These are some specifications of Nano :
Length: 3.1 metres Height: 1.6 metres Width: 1.5 metres
Engine: Rear-wheel drive, 2-cylinder, 623 cc, multi-point fuel-injection petrol engine. Engine is rear mounted. Tata said it was the first time a 2-cylinder gasoline engine was being used in a car with single balancer shaft.
Safety: Tata said the Nano has an all sheet-metal body, with safety features such as crumple zones, intrusion-resistant doors, seat-belts, strong seats and anchorages, and the rear tailgate glass bonded to the body. Tyres are tubeless.
Environment: Tata said tailpipe emission performance exceeded current regulatory requirements, and the Nano had a lower overall pollution level than two-wheelers made in India. It said high fuel efficiency (20 km/litre) ensured low carbon dioxide emissions.