Internet has become indispensable part of our day-today life. The modern lifestyle is becoming more and more dependent on internet. But Internet is not always useful for us. Sometimes we have to face its demerits. Today I am going to point out one of the biggest disadvantages of internet. Yeah, it is wastage of time. There are many websites on internet which are like a vicious circle and once you logged in to the site the you will always come out after wasting many precious hours. Lets start the list.
1. YouTube.com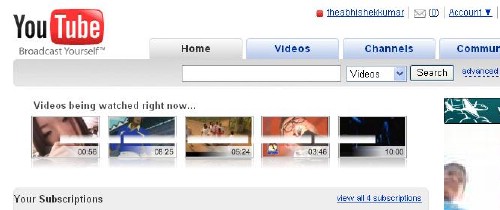 In my opinion, YouTube is like some addiction. Once you get addicted to YouTube, it is very difficult for you to look on other websites. As a result, it has become world's no. 3 website in terms of user traffic. You can find almost every video on YouTube. It is king of piracy. Almost 80% of the videos on YouTube are pirated. Even you can watch complete movies on YouTube on the same day of its release. Its bandwidth costs are estimated at approximately $1 million a day. It has millions of videos featuring latest albums, cricket and other matches, news channel videos, cartoons, scandals etc. A few days before, I read somewhere that people in US are prefer to use YouTube on Television.
2. MySpace.com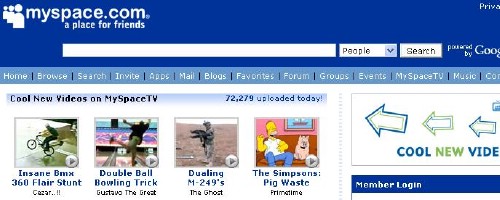 Everyday 230,000 new registrations take place on MySpace. It is haven for gossips, photos, blogs and malicious comments. It is banned in almost every schools, businesses, offices and libraries. But people make use of web proxies and fake browsers in order to log in to the site. If you count the number of blogs on MySpace.com then believe me it has more number of blogs as compared to blogs on blogger, wordpress and others taken together. It is also spoiling young generation by allowing them to create obscene profiles. For several hours, people browse through MySpace profiles just to see photos. So MySpace is the biggest time killers on internet. I would like to add Orkut and FaceBook to this list also. But they are more or less just like MySpace, so I am not giving separate description for them.
3. Google Earth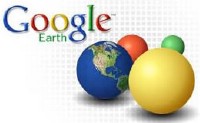 Google Earth is a virtual globe program which maps the earth by the superimposition of images obtained from satellite imagery, aerial photography and GIS 3D globe. I remember the day when I found Google Earth first time on internet and I started searching my home in google earth. After this I visited almost every place through Google Earth which I knew at that time. You will feel great pleasure while identifying known places on Google Earth. You will think some magic is going on and you are in heavens.
4. Digg.com

Digg is the most popular social bookmarking website. It allows its registered users to share content from anywhere on the Internet, by submitting links and stories, and voting and commenting on submitted links and stories. Voting stories up and down is the site's cornerstone function, respectively called digging and burying. Thousand of stories get submitted every day, but only the most digged ones appear on the front page of Digg. Almost every blogger has a dream, that is to make his or her article on the front page of Digg. But it is very difficult. Still webmasters and bloggers try their level best to do so. They spend many hours on Digg to analyse the nature of articles which are most digged and commented. There are many Digg type websites on Internet like del.icio.us, reddit, stumbleupon, mixx, yahoo buzz. But noone is as addictive as Digg.
5. Flickr.com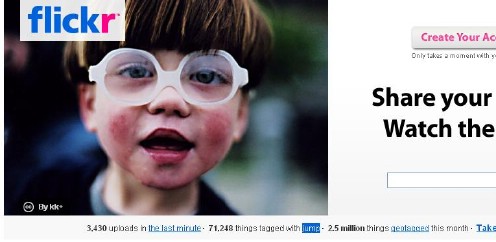 Flickr is the most popular image and video hosting website. Here users can share their personal photographs. Flickr is used by widely by webmasters and bloggers as a photo repository. This is a big warehouse of photos. Here you will find millions of photos from wide variety of cultures, nations, traditions. People from all over the world have photos uploaded there. Even professional photographers love to share their photos on Flickr. No doubt, it is the most addictive photo website of the world.