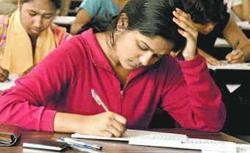 What has happened to engineering graduates of India? It is very difficult for me to believe that engineering graduates are taking up clerical jobs. Then what is the use of four years course of engineering? So the breaking news is that over 3,800 graduate and 200 postgraduate engineers are set to join State Bank of India (SBI) in the clerical cadre. Last year SBI invited Indian candidates for over 27,000 posts in the clerical cadre. Around 3.8 million aspirants from across the nation applied for these jobs. Out of the 27000 selected candidates, 3,800 are graduate engineers, 200 are postgraduates in different branches of engineering. Ever SBI officials are surprised over such a response from engineers.
India has thousands of engineering colleges. But I don't think they are producing quality engineers. Quality of engineering education is going down due to large number of private colleges. Students are more concentrated on getting the better grades and marks than invoking new ideas, innovation and creativity in them. Most of students are forced by their parents to pursue career in Engineering.
Education in engineering colleges needs to be more skill oriented. Universities should revise their course content and bridge the gap between current technology and the institution. Students should be allowed to choose the subjects of their choice after higher secondary. Big companies should identify the neighborhood college and fund them to do the R&D for them.
So dear readers, what do you think, Is Indian engineering colleges course content and syllabus not at par with the industry standards? Or, is there any other reason?