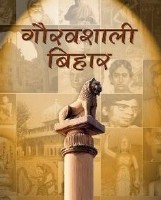 Are you from Bihar? Oh! You are Bihari. Then you must be expert in corruption, have all the bad habits like smoking, drinking etc. You may have police record. So this is India's opinion about Bihar. Actually this word 'Bihar' has become synonym of poverty, corruption, backwardness, violence and failed governance. Both print and Media coverage are responsible for this general opinion about Bihar. So what is the reality? I agree Bihar are poor but Biharis are not. There is no proper infrastructure, low literacy rates and big population but still Biharis try their level best to survive there. Today I am talking about Bihar due to recent comment by Goa minister. He told while participating in the discussion during the ongoing Goa Legislative Assembly session, there will be more beggars in Goa, if trains linking it to Patna are introduced. This remark has hurt the sentiments of the people of Bihar. So the minister thinks that Bihar is a state where all people are beggars. Mr. Minister, Biharis are not not beggars, they have earned enough respect and status and done Bihar proud through sheer merit and hard work.
Let me remind you about the greatness of Bihar ::
It gave the world its first Republic.
Here Buddha gave his first thought.
It had the world's best ancient university.
Chanakya wrote here the first book on Economics.
Mahavir founded Jainism here.
Valmiki wrote Ramayan, the greatest Epic of World.
Rishi Shushrut, the father of surgery, lived on the soil of Bihar.
Vatsayana wrote Kamasutra, the complete art of sex and love.
Ashoka was the greatest ruler of India.
Aryabhatt, the great ancient mathematician was also from Bihar.
Ashoka Chakra comes from Bihar which adorns India's national flag.
It gave India its first president.
To know more watch this video about Bihar.
Some more facts about Bihar which I got in my mail.
Bihar has more number of Literate than Kerala and Tamil Nadu combined.
Bihar has more number of Graduates than Andhra Pradesh and Kerala combined.
More Biharis are doctors than Punjab and Gujarat combined.
Bihar has produced more number of IAS officer than Kerala, Karnataka, Tamil Nadu, Andhra and Gujarat combined.
More Biharis are bank probationary office than any other state.
More Biharis are in IIT compare to Maharashtra and Gujarat.
Murder rate in Bihar is half of murder rate in Mumbai.
Rape is Bihar is 1/10th of Delhi.
Number of people killed in Bihar in communal violence is 1/75 th of Gujarat.
Naxalites in Bihar have killed less people than in Andhra Pradesh.
Bihar produces more wheat than Punjab.
Bihar is only large state where no farmer committed suicide.
More Bihari Girls complete Graduation than Kerala.
These are some Bihari Blogs on internet.