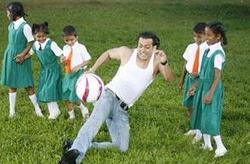 As the Indian Republic is celebrating its 60th birthday today, Times of India group in association with Zoom TV and some other sponsors bring back to the people of India, the song which had touched most of our hearts in the late 80s. Its videos is like old wine in a new bottle, but it suits the taste of modern generation. Amitabh Bachchan released the new version of the patriotic song 'Mile sur mera tumhara' on the eve of Republic Day. It is now titled 'Phir Mile sur mera tumhara'.
"Mile Sur Mera Tumhara" was created in 1988 by Lok Seva Sanchar Parishad, and promoted by Doordarshan and India's Ministry of Information. The song was composed by Ashok Patki, written by Piyush Pandey (then a Accounts Manager and presently the Executive Chairman and Creative Head of Ogilvy and Mather, India). The conception of the project was by Suresh Mullick and recorded by a group of people from all walks of life, including a supergroup of popular Indians – musicians, sports persons, movie stars, etc.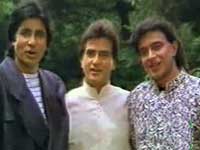 The national integration video was intended to instill a sense of pride and promote unity amongst Indians, highlighting the different linguistic communities and societies that live in India — India's unity in diversity, so to speak. Mile Sur was telecast for the first time on Independence Day 1988, after the telecast of the then Prime Minister, Rajiv Gandhi's speech from the ramparts of the Red Fort.
"People from film industry along with so many other individuals have given their voices to make this wonderful song of India. I am the only person in the song who has a repeat value," Bachchan told reporters at the Hotel Taj Lands End. Actually, Amitabh Bachchan is the only person who is there in both the versions of the song.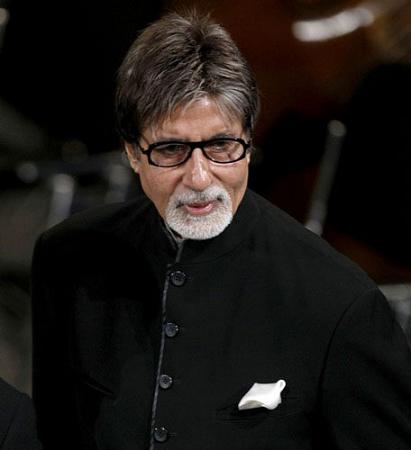 More than 60 known personalities, including actors Priyanka Chopra, Deepika Padukone, Ranbir Kapoor, Shahid Kapoor, Salman Khan, Shilpa Shetty and Juhi Chawla along with other prominent personalities feature in the new version of the song. Overall, the new version of "Mile Sur Mera Tumhara" features 22 superstars, 18 musicians, 13 artistes and singers and 15 other known personalities.
Languages used in the Song :: Hindi, Kashmiri, Punjabi, Sindhi, Urdu, Tamil, Kannada, Telugu, Malayalam, Bangla, Assamese, Oriya, Gujarati and Marathi.
See the older version of "Mile Sur Mera Tumhara"
Mile Sur Mera Tumhara full Song In English
Mile sur mera tumharaa, Thoo sur bane hamaraa…. sur kee nadhiyaan har disha se behkee saagar mein milee. Baadalon ka roop leiker bharse halke halke… Mile sur mera tumharaa.. thoo… sur bane hamaara.. Mile sur mera tumhara…

Chaain taraj tahin nyay taraj ek but baniye saayen taraj

Tera sur mile mere sur de naal milke bane ek nava surtaal

Mile sur mera tumharaa….tho sur bane hamaara..

Mohnja sur tohi desa pyara mile jadein geet ashaanjo madhur tarano bane tadein

Sur ka dariya bahte saagar me mile

badlaan da roop leike barasan holle haule

Isaindhal namm iruvarin suramum namadhakum.. Dhisai veru aanalum aazi ser aarugal Mugilai mazaiyai pozivadu pol isai …Namm isssaiiii…. Thik thakida thathikakidA….thaka thimi thaka junu

Nanna dhwanige ninna dhwani-ya, seridante namma dhwaniya..

Naa swaramu nee swaramu sangammamai, mana swaram ga avatarinchey

Ente swaravum ningalude swaravum otthuchernnhu Namudeya swaramai….

Tomaar shoor moder shoor srishti koroor koi ekshoor… Sriishti karoon woi katha

Toma mora swarer milan srishti kare chalbochatano

male sur jo taro maro, bane aapno sur niralo

majhya tumchya julta tara madhur suranchya barasti dhara

Sur ki nadiya har disha se behke saagar mein mile… Baadlo ka roop leke barse halke halke.. Oh…Mile sur mera tumhara tho….sur bane hamara…

Mile Sur mera tumhara tho sur bane hamara tho sur bane hamara tho sur bane hamara