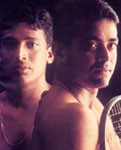 This year we have Olympic Games at Beijing, China and again Indians are looking at magic pair of Leander Paes and Mahesh Bhupati to win medal for India in Doubles Tennis. Leander Paes is already a bronze medalist at the 1996 Atlanta Olympics. Recently Leander has shown his desire for patch up with Mahesh. On other side, Bhupathi who is recovering from some back surgery, has also expressed his interest in this reunion. Both are amongst the best doubles tennis players in the world with more than 10 grand slam titles to there name.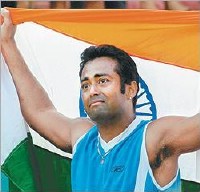 This pair is famous with the name "Indian Express". 1999 was golden year for this pair. They won three doubles titles including Roland Garros and Wimbledon. Mahesh and Leander became the first doubles team to reach finals of all four Grand Slams. On April 26, 1999 they became the World no. 1 doubles team. The relationship between these two great tennis players has never been normal. In 2006 Asian games, just after winning the title both the players announced that they will never play again together. Now they are saying that they will not put personal preferences ahead of national interest, which could jeopardize India's medal chances in 2008 Beijing Olympic Games. Now they are again together.
The chances of their winning the medal in Olympics are very bright. Paes has said, "There is no other team in India that stands a chance against me and Mahesh". Leander Paes and Mahesh Bhupathi have led Indian tennis over the last decade and won some magnificent victories for India and themselves and so 110 crore Indians are again expecting some wonderful tennis. I also feel that they will play together and win medal for our country in Olympics.