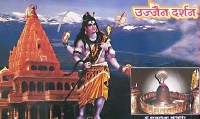 Ujjain is an ancient city of Malwa region in central India, on the eastern bank of the Kshipra River. It is a holy city for Hindus. It is one of the four Indian cities where "The Grand Kumbh" fair takes place. The Fair occurs four times in twelve years at four different places and draws millions of Hindus from across the country. This gathering is highest in the world which is even more than 60 million people gathered at Allahabad in 2001. As already mentioned, Ujjain is situated on the bank of Kshipra river. The river rises in the Vindhya Range north of Dhar, and flows south across the Malwa Plateau to join the Chambal River. It is one of the sacred rivers in Hinduism.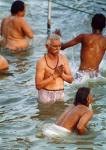 It is a perennial river on the bank of which "Kumbh" fair takes place. Earlier names of Ujjain were Ujjaiyani, Avantika and Avanti. Ujjain is a city of temples, on every corner of street you can easily spot a temple and long queue of devotees holding flowers and offerings for the god (Prasad). Temples of all god and goddess can be found here but prominent ones are of Shiva, Ganesha, and Durga among them the famous ones are
Mahakaleshwar Temple: – It is one of the 12 jyotirlingas in India, the lingam at the Mahakal is believed to be swayambhu (born of it) deriving currents of power (Shakti) from within itself as against the other images and lingams which are ritually established and invested with mantra-shakti. The idol of Mahakaleshwar is known to be dakshinamurti, facing the south. This is a unique feature upheld by tantric traditions to be found only in Mahakaleshwar among the 12 Jyotirlingas. The idol of Omkareshwar Shiva is consecrated in the sanctum above the Mahakal shrine. The images of Ganesh, Parvati and Karttikeya are installed in the west, north and east of the sanctum sanctorum. To the south is the image of Nandi. The idol of Nagchandreshwar on the third storey is open for darshan only on the day of Nagpanchmi.
Bade Ganeshji Ki Mandir: – This temple situated above the tank near the Mahakaleshwar temple, enshrines a huge artistic sculpture of Ganesh, the son of Shiva. An idol of this size and beauty is rarely to be found. The idol is huge and the real size of stomach of Lord Ganesha can be guessed from the idol. The middle of the temple is adorned by an idol of the pancha-mukhi (five faced) Hanuman. There is provision for learning of Sanskrit and Astrology in the temple.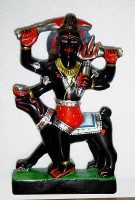 Kal Bhairava: – The worship of the eight Bhairavas is a part of Saivite tradition and the chief among them is Kal Bhairava, believed to have been built by King Bhadresen, on the banks of the Shipra. Worship of Kal Bhairava is believed to have been a part of the Kapalika and Aghora sects. Ujjain was a prominent centre of these two sects. Even today, liquor is offered as a part of the ritual to Kal Bhairava Liquor ranges from local to Premium Scotch but Vairava makes no discrimination between them. He savours all of them with equal taste. Cigarettes are also offered and burning cigarettes are used as incensed sticks. Beautiful paintings in the Malwa style once decorated the temple walls.
Sandipni Ashram :- Ujjain enjoyed the reputation of great learning platform as early as Mahabharata period is evident from the Sandipni Ashram where Lord Krishna , Balram and Sudama took regular tuitions from guru Sandipni . It's a great feeling to know that Lord Krishna flew from Mathura to Ujjain to learn lessons from Guru Sandipni. Sitting below in the shades of peepal tree and pondering that Lord himself came here for tuition will give you great feeling. I personally liked this place very much.
Other important temples are: Gadkalika , Siddhvat , Mangalnath, Bhagrathi ki Gufa ( Cave ), Ram Ghat , Shanni Mandir
Bhasma Aarti at Mahakaleshwar and Ksipra ji ki Aarti at Ram Ghat are also the major attractions of Ujjain. But for Bhasma Aarti you have to wake up very early in the morning as it starts around 4 a.m But Ksipra ji ki Aarti you can catch in the evening around 7 p.m.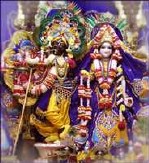 Apart from this religious and historical significance, Ujjain also holds important place in astronomy. According to Indian astronomers, the Tropic of Cancer is supposed to pass through Ujjain. It is also the first meridian of longitude of the Hindu geography from about the 4th century B.C. Ujjain enjoyed the reputation of being India's Greenwich. The famous observatory (Vedha Shala) at Ujjain was constructed by Maharaja Sawai Raja Jaisingh of Jaipur in 1719 when he was in Ujjain as the Governor of Malwa under the reign of king Muhammad Shah of Delhi. Besides being a brave fighter and a politician, Raja Jaisingh was exceptionally a scholar.
Ujjain Connectivity
By Air: – Nearest airport is at Indore (55 km) which is connected by flights with Delhi, Bhopal and Mumbai.
By Rail: – Ujjain is connected with Mumbai, Delhi, Bangalore, Ahmadabad, Allahabad, Kolkata, Chennai & Cochin.
By Road : – Regular bus services connect Ujjain with Indore, Bhopal, Ratlam, Gwalior, Mandu, Dhar and Omkareshwar.It takes little more than one hour to Indore by road , nearest major commercial city. But the frequency of buses is excellent.
Railway Stations
Ujjain Junction
Vikram Nagar
Chintaman (Metre Gauge)
Bus Stations
Major Roads
Indore Road, Dewas Road, Agar Road, Badnagar Road, Maksi Road.
Weather: The best season to travel is from February to April and September to November. Summer extreme, Rainfall moderate, winter average.
Well maintained hotels are available near railway station at reasonable prices. You won't find any problem in getting rooms of your choice.
From the souvenir purpose you can bring Henna (Mehandi) for female members of your family and neighbours. Henna of Ujjain is famous for the deep red colour it imprints on the hands of brides and also for its smoothness. It can be applied as hair dye also.
Check out these cool snaps from holy city of Ujjain (Click the image to enlarge)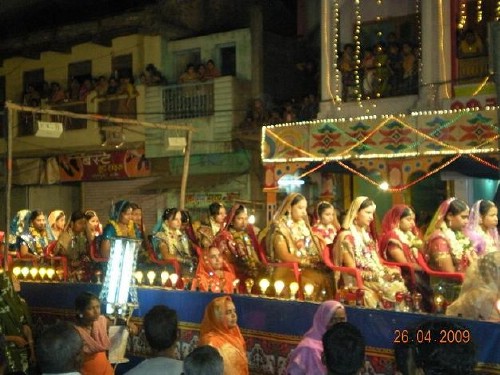 26 brides heading towards their husbands at groupwedding in ujjain
Evening aarti at RamGhat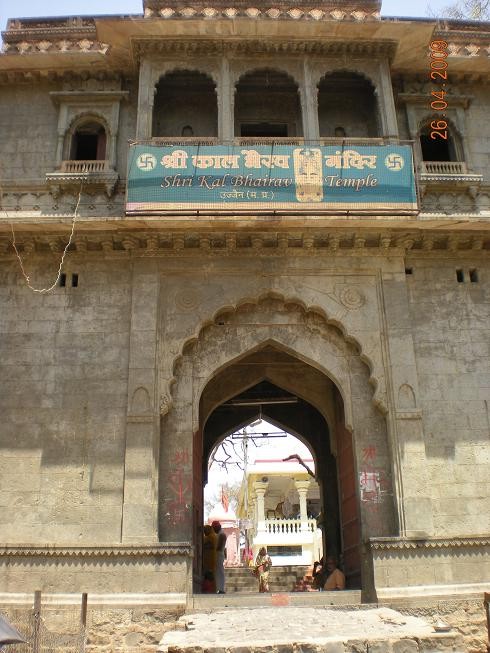 Kal Bhairav Temple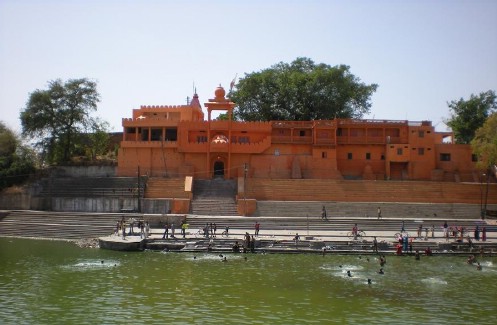 Kshipra River RamGhat
Kund dug by Krishna's Arrow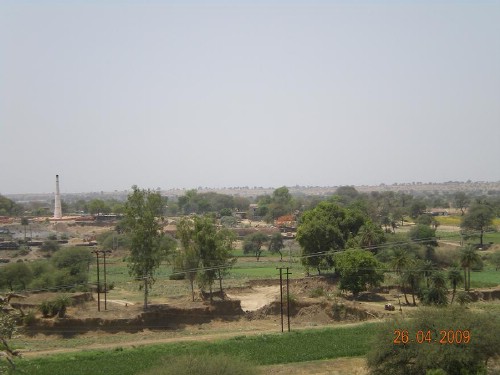 Lush Green city of Ujjain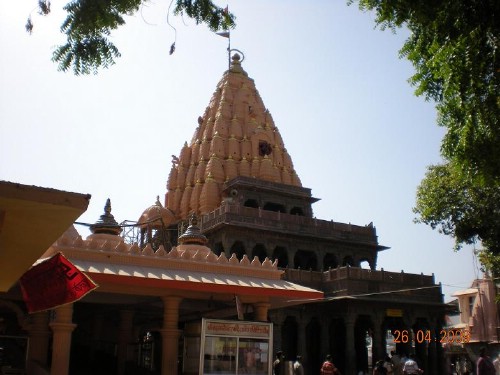 Mahakaleshwar Temple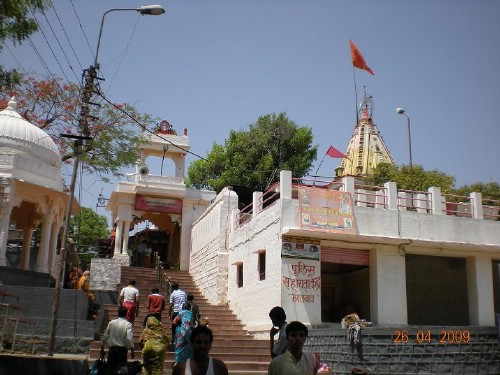 Mangal Nath Temple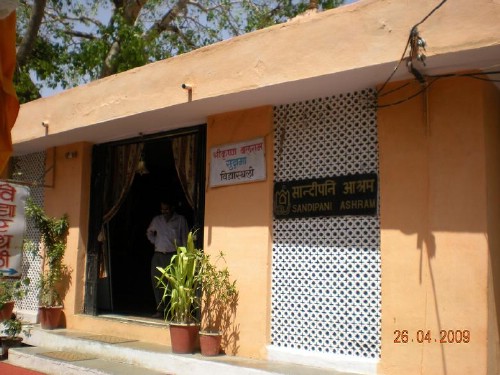 Sandipni Ashram where Lord Krishna took Tuition