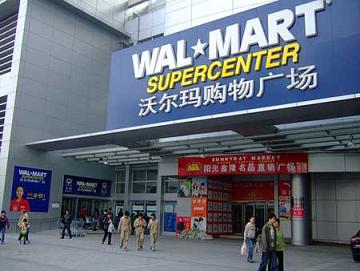 Earlier we used to have 100% FDI allowed only in the wholesale (cash & carry) market, 51% FDI allowed in Single brand retailing like Adidas, Tommy Hilfiger, etc. However, FDI was not allowed in the Multi-brand retailing like TESCO, Carrefour, and WalMart. Now, we will have 100% FDI allowed in Single brand retailing. This means that now global companies like Adidas, Nike, Tommy Hilfiger will be able to own 100% of their retail businesses in $500 billion Indian Retail Market. Earlier, they had to come with some partner, for example, Nike entered partnering with Sierra Industrial Estate Private Limited and Bridgestone entered in partnership with ACC limited.
Only 51% FDI is allowed in multi-brand retailing with some investment conditions to protect the age old kirana stores. This means retailers like TESCO, WalMart can only set up their retail stores in India in a joint venture. The policy of allowing 100% FDI in single brand retail can benefit both the foreign retailer and the Indian partner as foreign players get local market knowledge, while Indian companies can access global best management practices, designs and technological knowhow. This means that there will be a win-win situation.
However, there are some serious concerns shown especially by political parties that the global retailers may cause big losses to the local kirana stores of India and ultimately cause shut down of the small traditional retailers in India. However the Government of India saying that this policy will improve the back-end infrastructure and the supply-chain which may help reduce wastage and curb inflation. It may create millions of jobs in retail sector. It will give more varied choice, value, and experience to the Indian consumers.
Normally the unorganized retailers do not pay tax and after the new policy organized retail will increase white money in system because everything you buy from a big mall will be taxed. So Government's income will increase and more funds will be available for infrastructure development. The profit of middleman now would be distributed to customers and in improving products which will create more jobs. Cash transaction will be reduced which will pile more money in banks rather than on the galas of kirana shops. Those money would be leveraged to fund growth.
The old system is beneficial only for middlemen, black-marketers, hoarders and adulterators. These vested interests eat up more than 88 % of the selling cost of any item sold at retail outlet and the producer or cultivator gets only 12%. If opposition parties are against the proposal, the government should at least implement it in Congress ruled states on experimental basis.