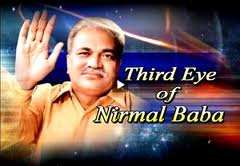 Yet another Baba! What is wrong with Indians? Why they waste their hard-earned money on these fraud Babas? Recently a self-styled godman and spiritual leader, Nirmal Baba is in limelight due to his public discourses and treatises on social issues as well as his Samagam in Nirmal darbar (public meetings). Nirmal Darbar is actually a televised show corresponding to each public meeting of Baba. This show is currently broadcasted by approximately 40 different channels including AXN, TV Asia, Star News, SAB TV etc. During these Darbars, Nirmal Baba makes public appearances and converses with distressed devotees who usually narrate their personal, social or financial worries, fears and doubts to him.
He then, advises them on those issues publicly and suggests solutions. And do you know what is the least entry fee for these meetings. You would be shocked to know that they have tickets starting from Rs. 2,000. It sounds ridiculous to my ears. Anyway, this is not the right time to get emotional. Let's find more information about this fraud Baba.
Nirmal Baba claims that he has been blessed with third eye by the god. And to help the mankind, he organizes his public events in almost every city of India. He also offers luck for additional money. He says that by sharing earnings at the rate of 10% of total monthly earning with baba, one can get richer and luckier.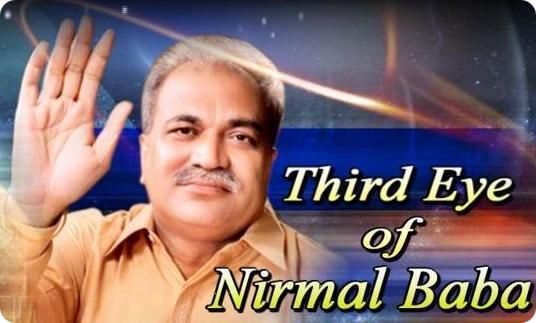 If you know about Nirmal Baba then you must have heard about his trust Nirmal Darbar. Last week, this trust came under media and legal attacks because of its allegedly fraudulent activities and for charging exorbitant sums of money from people claiming to solve their problems with the help of black magic and divine powers.
 A couple from Ludhiana, Baba's home town filed a police complaint against Nirmal Baba for duping them financially. Following the media uproar and fall in popularity, Baba moved the Delhi High Court against a website called Indijobs and an unknown hubber. The court ruled in his favor and ordered for the defamatory content to be pulled down till the next hearing. It also asked to reveal the hubber's identity.
Baba had also invested the donations collected in his samagam and daswant into buying a hotel worth 30 crore in Greater Kailash area of New Delhi. He has also deposited Rs 109 crore his two bank accounts in just three months. Meanwhile, Nirmal Baba told a news channel, "I never asked people to deposit money to solve their problems. I never assured them of any magical solution to their woes."
I would request people not to waste their hard earned money on such fraud Babas. Don't forget, there are millions of orphans, widows, disabled and poor persons who can utilize your money in much better way.
Latest Update by Dainik Bhaskar (Bhaskar News) :: Fake Facebook followers
There are two Facebook communities in the name of Nirmal Baba — one of them has approximately 13 lakh members. Though the page has not been updated since September 2011, it added 11,747 new members in April 2012; and 27,773 members in March 2012. The other facebook page in the name of Nirmal Baba has 3,53,000 members. His Facebook page was flooded with the followers and well wishers praising him and expressing their faith in Nirmal Baba.

However, a thorough investigation of Nirmal Baba's Facebook page by Dailybhaskar raised many questions on his ascent to stardom.

Several profiles of Nirmal Baba's followers appeared fake. After a thorough investigation, it was known that majority of the profiles were created at the end of March or in Aprils first week- the time when Nirmal Baba shot to fame and became talk of the town.
These profiles were seen making regular comments on Baba's Facebook page and praising him for his 'magical healing'.
The authenticity of the fake followers of Nirmal Baba on Facebook is evident in the fact that hundreds of such profiles neither have profile pictures nor cover photos.
Dailybhaskar sent messages to a few followers and asked them to share their experience with the website. However, none of them replied.

It must be noted that a few days back Nirmal Baba was accused of hiring people to ask 'fake' questions and later telecast it to TV channels to gain propaganda mileage.