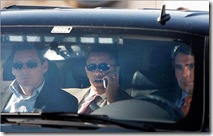 Recently Barack Obama's new car 'The Beast' was in news when it got stuck as it tried to leave the US embassy in Dublin. The car is officially called "Cadillac One". It is built to precise and special specifications, underwent extreme testing and development, and also incorporates many of the top aspects of Cadillac's 'regular' cars – such as signature design and hand-cut-and-sewn interiors. This is the most technologically advanced bulletproof vehicle in the world.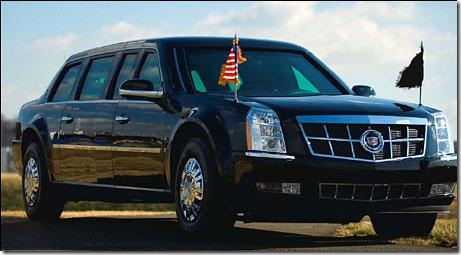 It has world's best defense mechanism. You can compare it with James Bond Cars 🙂
The weight of the car is three tones. It has 10-inch thick bulletproof doors. The top speed of this car is just 96 kilometers per hour.
Normally expert Central Investigation Agency agent drivers this car.
It has wheels that carry on even if the tyres are blown off.
The car is also equipped with state-of-the-art communication technology. Here president of United States can effectively run the US from the rear seat.
It has also access to a laptop with wireless internet, a satellite phone and direct hot line to US Vice President Joe Biden and chiefs of the Pentagon.
There is in-build music entertainment system. The president can pick from a huge list of CDs to listen to his favorite songs.