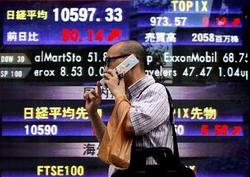 For almost two centuries, the driving forces behind the global economy have been Europe and the US. Their momentum however, seems to be sputtering and a new picture of a polished world economy is about to erupt whose driving engines would be developing nations like China, India, Brazil. As far as the global financial system is concerned, its fragility cannot be conceded by the strong market image of the developed nations. The two critical aspects of globalization that form a critical part of this transformation are the technological advancements that facilitate free flow of information across the globe and ever increasingly global labour market.
We must also not forget the phase of distrust and precaution that the world was going through post the liquidity crunch. Developing Economies gave the requisite impetus to the much needed recovery drive and reduce the overblown doubts of further declivity in economic conditions.
The economic shift which was subdued several years BC (that's of course Before the Crisis) has gained a remarkable pace and it is a shift that this crisis has only created. It may not be a surprise and perhaps may be a defining moment when the economic firepower of nations such as Brazil, India, China and Russia take over the developed nations.
Changing patterns of Consumers: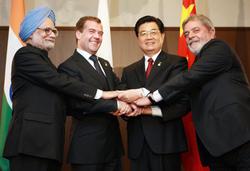 The developing nations are producing a radically changed middle class, in 2000, the emerging market middle class numbered 250 million people. By 2030, it will be 1.2 billion. Asia pacific will soon have more number of millionaires than the USA and Europe soon; China currently boasts more number of millionaires than the UK and above all their average age is 43; enviable. Developed economies have lower birth rates and greater workforce of older people which hinders sizable profits in labour productivity. However, rising population of young and growing in India is a strong reason behind the increased consumption and production along with increased influx of capital, talent and innovation.
China has climbed the chart to become the second-largest luxury goods market in the world, consuming 25% of luxury goods such as Louis Vuitton handbags and Rolls Royces. The growing implications of the above facts would generate demands for any industry that relies on consumer and will boost the vitality of meeting those demands.
Shift from profit Eccentricity to Strategic initiatives:
The devastation that accompanied the crisis has provided a new track for the economies to think upon. Most of the economic policies in the developing geography space have given this leverage to the companies to start planning their efforts on a short term profitability pattern and have started concentrating on the long term strategic issues. This move has definitely ascertained their anticipation and outlook towards the volatility of global economy.
Every transformation brings along with itself a new rule book, new set of Modus-operandi and a new perception. Companies in developing economies are now aware of their strengths and they cannot afford to discontinue the hidden stimulus that they have received through this outburst. Geographies like the US are stuck midway in the pit of joblessness and and indebtness.
Recreating the Trade and financial Map: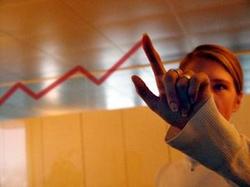 Exports are not bound to the west anymore. As a matter of fact, export orders were at their highest levels in emerging market for five years. It seems that Asian economies have come out of their moulds and have started operating in a globalised format where free trade is becoming a revelation. International trade has got dramatically revolutionized as for Indian markets two thirds of the exports are directed to markets other than US and Europe. The Banking & Financial sector was the worst affected during the crisis. Though the economy has bounced back, we still need a better banking and financial environment which cannot be setup in isolation with the developing economies.
Acquisition of companies in West is one such move that has brought in new colours in global economy that has promoted productivity and renewal which may prove to be fruitful in future to restrict any abberations. The developing nations have a very important role in escalating this financial graph which will decide the future of finance around the world. London and New York financial houses were an entity of the past but as I write this the equations are changing dramatically.
Everything, just everything mentioned here might spell the steep decline of the western economies. It may seem that the western way of doing business might have turned on its head but one thing is for sure that the world is waking up to a new economic scenario which is aggressive and knows how to leapfrog the technology and infrastructure which served the west vehemently.
This article has been written by Diwakar Tondon. He is a Marketing Analyst at one of India's leading IT companies.
To get your articles published on AbhiSays.com, contact us.