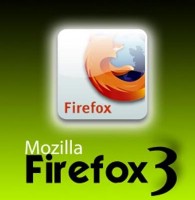 Today Mozilla has released Firefox 3 for free download. It is a big milestone for the most popular, free and open source web browser. It is the result of three years of combined efforts from thousands of developers, security experts, localization and support communities, and testers from around the globe. It is now available in 50 languages. This new release is two to three times faster than its predecessor and offers more than 15,000 improvements, including the revolutionary smart location bar, malware protection, and extensive under the hood work to improve the speed and performance of the browser. I simply love the new Firefox 3 smart location bar. The Firefox 3 Library archives browsing history, bookmarks, and tags, where they can be easily searched and organized. You can remember, search and organize your favorite website with the help of one-click bookmarking and tagging options in Firefox 3. Also, it is very easy to make the website more readable by using full-page zoom displays.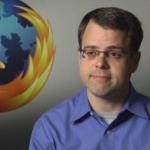 Firefox 3 development is done by using powerful new Gecko 1.9 platform, resulting in a safer, easier to use and more personal product. Now Firefox 3 uses less memory while it's running as its redesigned page rendering and layout engine means users see Web pages two to three times faster than Firefox 2. For security point of view, the new malware and phishing protection helps protect from viruses, worms, trojans and spyware to keep people safe on the internet. Moreover, Firefox 3′s one-click site ID information allows users to verify that a site is what it claims to be. Firefox 3 allows users to customize their browser with more than 5,000 add-ons. You can easily manage tasks like participating in online auctions, uploading digital photos, seeing the weather forecasts, and listening to music with the help of Firefox 3. The new Add-ons Manager helps us to find and install add-ons directly from the browser.
"We're really proud of Firefox 3 and it just shows what a committed, energized global community can do when they work together," John Lilly, CEO of Mozilla.