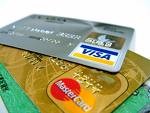 I have a saving account in SBI through which I want to pay my credit card bills. I use ICICI credit card. So now the question arises, is there any way to link SBI saving account and ICICI credit card? The answer is Yes. Yeah, you can pay your ICICI Bank credit card dues from any of your non-ICICI-Bank savings accounts also through net banking if your bank has enabled the NEFT facility. SBI online banking provides this NEFT facility. This feature is an additional convenience for ICICI Bank credit cardholders who do not have an ICICI Bank savings account. Just you need to make your ICICI Bank credit card payment at least two business days before the due date, if you are using saving account of any non-ICICI bank.

First of all log in to the Internet banking facility of your bank, for SBI you have to visit onlinesbi.com and go to its online funds transfer module.
Add your ICICI Bank credit card as a beneficiary to receive the funds transferred.
Initiate an online funds transfer with the ICICI Bank credit card as the beneficiary.
The following informations you need to enter to add your ICICI Bank credit card as a beneficiary
Name of Destination Bank — ICICI Bank
Name of Destination Branch — Mumbai (RPC)
Type of Destination Account — Credit Card
Number of Destination Account — Your 16-digit credit card number
Transaction Code — 52
IFS Code — ICIC0000103