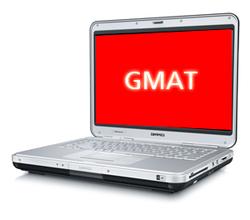 Have you failed in CAT, XAT and other Indian MBA entrance tests? Don't worry! You have come to right place. The time has come to go international. Let's prepare for GMAT. AbhiSays.com is celebrating GMAT season from Aug 2011 to Dec 2011. The Graduate Management Admission Test (GMAT) is a computer-adaptive standardized test in mathematics and the English language for measuring aptitude to succeed academically in graduate business studies. Business schools use the test as a criteria for admission into graduate business administration programs. It is delivered via computer at various locations around the world. The fee to take the test is US$250 worldwide.
Most of the people in India think CAT is a lot tougher than GMAT. However in my opinion, CAT is tougher than GMAT only in case of Quant. section. If you check the level of English quetions, GMAT is way ahead of CAT.
There is unending resources on the web which normally confuse GMAT aspirants on what to read and what to follow for excellent GMAT score.
Anyway, in this GMAT season from Aug 2011 to Dec 2011, I am going to share everything about GMAT. So keep checking abhisays.com!