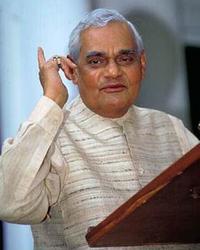 After 1996 General elections, Right-wing nationalist Bharatiya Janata Party (BJP) emerged as the single-largest political party in the Lok Sabha and the President of India, Shankar Dayal Sharma invited Atal Bihari Vajpayee as leader of the BJP to form a government. Sworn in on May 15, Mr. Vajpayee was given two weeks time to prove his government's majority in the house. BJP tried build a coalition by creating common minimum programme, but unfortunately sectarian issues and fears of its policies on Ram Mandir, Article 370, uniform civil code hampered efforts. Finally, Vajpayee conceded that he could not arrange support from more than 200 of the 545 members of parliament, and thus resigned rather than face the confidence vote, ending his 13 day government. I am sharing his historical speech during confidence motion in parliament on 27th May 1996 after his 13 days government.
If you carefully see these videos, you will realize why even the current generation remember him as the master orator with spellbinding eloquence.
Part 1
Part 2
Atal Bihari Vajpayee's Speech during confidence motion at the dawn of his stable government (1998).