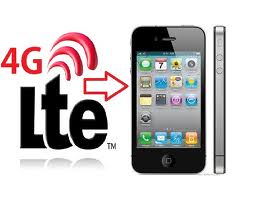 Mobile phone features and functions move with advancements of technology. As the number of phased out mobile phone increases more units bearing latest innovations swarm the market. Long Term Evolution or LTE is one of the newest additions to the gadget industry. It sprung almost as a result of the prevalence of mobile devices such as smartphones, tablets, iPhones, and netbooks. LTE has capabilities that even tech junkies have never imagined possible.
What 4G LTE can do?
LTE is a 4G wireless communication standard. The 3rd Generation Partnership Project or 3GPP was behind the innovation. Generally, it was intended to provide speed that can top those of 3G networks. And true enough, it didn't disappoint the expecting crowd of techies with its speed raised 10x faster than 3G – using 100 Mbit to 1 Gbit per second in multimedia streaming, data transfers and IP-based voice.
4G LTE is presently one of the most popular competing 4G standards in addition to WiMax and Ultra Mobile Broadband. As such, several mobile phone manufacturers started integrating 4G technologies on gadgets. As a result, newer models of Android smartphones are made compatible to 4G LTE technology. Gadgets from Apple to be released in third quarter of 2012 (including iPhone 5 and iPad 3) are also expected to be 4G LTE capable.
Perks of Having 4G LTE Capable Mobile Phones
4G network is capable of transferring IP data packets. This means that users can enjoy greater bandwidth that can send more volume of data using their 4g LTE capable smartphones.
Users enjoy faster download speed of 100 Mbps when using their smartphones and other roaming network devices. Users on fixed locations, on the other hand, enjoy the privilege of having 1 Gbps for download speed. In November 2010, no other network claim to surpass the speed of 4G network.
4G LTE smartphones has wider range at 31 miles under amiable conditions. This is far more impressive than the current 10 miles range of 3G networks.
3G networks have already been commendable with its capability to transfer data even when users leave their units behind. But interruptions during data transfers have since become the drawback of 3G networks. Developers of 4G LTE capable smartphones then decided to give the technology another step ahead by introducing smoother hand off data transfers from separate coverage areas. Users no longer need to worry about disruptions in the middle of data transfers.
Other Applications
Larger bandwidth gives 4G network its robustness for applications that can be heavy on data. Thus, 4G LTE capable smartphones can deliver high definition videos and receive digital signal for televisions. Electronic manufacturers are also looking at the possibility of holding out online gaming, telemedicine, and improved GPS through a handheld device that can be made possible by the 4G technology.
Users with 4G network may also create their own Wi-Fi hotspot by tapping the Wi-Fi sharing feature of the phones. 4G capable smartphones, in principle, becomes a portable wireless access point or a router that enables multiple devices to acquire Internet connection.
This function also comes in handy when the users travel alone, as he can freely move from one place to another without worrying about going beyond Wi-Fi signal radius– a problem often encountered by 3G mobile phones connected to Wi-Fi of cafes and offices.
About the Author ::

Daphne enjoys writing on all things technical. When she is not working diligently online, she reads up on the latest cable, satellite TV and 4G info at Broadband Expert. Her daily routine consists of drinking coffee, keeping up on the latest news in technology, as well as blogging and guest posting.