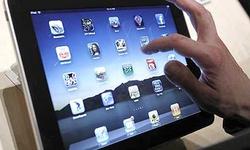 Finally Apple Inc. pulled up the curtains from its much anticipated product iPad, which is a touchscreen device. Apple had been keeping silence on all the speculations from various sources about this product and maintained a secrecy. On Wednesday finally apple's CEO Steve Jobs launched it with remarkable ebullience at an event in San Francisco. According to Mr. Jobs, this tablet is a third genre of device which falls between smartphones and laptops.
He said "we wanted to put this in the hands of lots of people," He also announced the price of iPad. In the US, its price would be $US499 for the base 16GB model. There will be six models ranging in price up to $US829 (64GB, with 3G and WiFi connectivity).
Dressed in his trademark attire black skivvy and blue jeans, Jobs said that the browsing experience on iPad is phenomenal. User will have whole page on their fingertips and they can play with it at their will. He described it as "like having the internet in the palm of your hands". It can be used to watch movies, playing games too.
The firm has also signed a pact with publishers which includes Penguin, Macmillian and Harper Collins to allow e-books to be downloaded directly to the device through a new iBook Store. The device has a 9.7-inch multi-touch display, allowing people to type directly on to the screen, as well as manipulate pictures and move control the action in games with their fingers.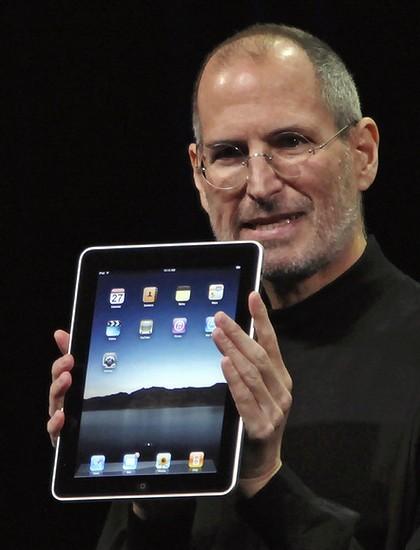 Jobs then introduced the new iWork program, which Jobs called "really magnificent". iWork includes a word processor, spreadsheet and presentation software, and has been rewritten and reconfigured to work on the iPad. It also has the firm's iTunes software built in, allowing people to purchase songs and movies straight to the device. It also allows users to download applications, in a similar way to the iPhone. People with both can synchronise their apps between the two devices. Apple revealed that more than 3bn apps have been downloaded from its App store.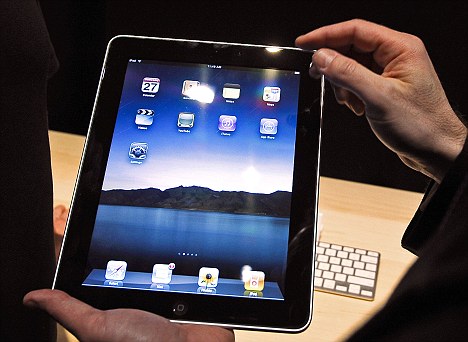 Specifications of iPad:
10-hour battery life.
All existing iPhone apps will run on the iPad
Made of aluminium and glass.
The iPad is half an inch thick.
Weight 700 grams (1.5 pounds)