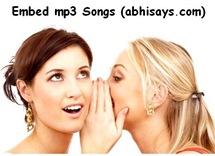 vBulletin also know as vB is the most popular commercial Internet forum software. It is being produced by Jelsoft Enterprises. The software is written in PHP and uses a MySQL database server. I also use vBulletin for my Hindi Forum. You can find almost all the world class feature like rich Content publishing, in-build search, great security, and latest social features. No doubt, it has become the number one choice for people who are serious about creating great online communities. Today I will tell you how to embed mp3 songs in vBulletin Posts. This method will be applicable for vBulletin 3.8 version.
Step 1. Go to your admin control panel.
Step 2. Find Custom BB Codes.
Step 3. Click Add new BB Code.
You will get screen like this.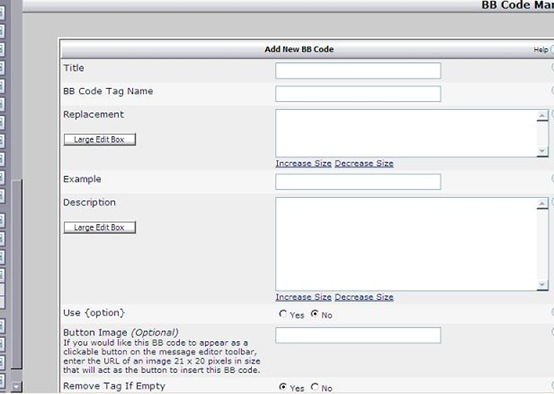 Step 4. Give Title and BB Code Tag Name as mp3.
Step 5. Your replacement code will be
Done!
Now to embed the mp3 song you have to give
[mp3]URL of mp3 *[/mp3]
* don't give http://www. in the URL.
for example if you mp3 is located at
http://www.abhisays.com/extra/feluda.mp3 then you need to give
[mp3]abhisays.com/extra/feluda.mp3[/mp3] in the forum post to embed the mp3.