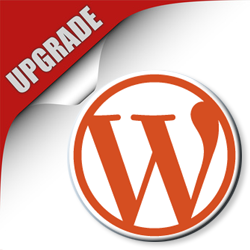 Recently WordPress has launched its new version, WordPress 3.5, which is more polished and enjoyable than ever before. As you already know, it is a free and open source blogging tool and a content management system (CMS) based on PHP and MySQL. It has many features including a plug-in architecture and a template system. WordPress is used by over 16.7% of Alexa Internet's "top 1 million" websites and as of August 2011 manages 22% of all new websites. WordPress is currently the most popular blogging system in use on the Internet.
Some of the salient features of WordPress 3.5 are
New Media Manager :: Adding media has been streamlined with an all-new experience, making it a breeze to upload files and place them into your posts.
New Default Theme (Introducing Twenty Twelve) :: The newest default theme for WordPress is simple, flexible, and elegant. What makes it really shine are the design details, like the gorgeous Open Sans typeface and a fully responsive design that looks great on any device. Naturally, Twenty Twelve supports all the theme features you've come to know and love, but it is also designed to be as great for a website as it is for a blog.
First Retina Ready WordPress :: The WordPress dashboard now looks beautiful on high-resolution screens like those found on the iPad, Kindle Fire HD, Nexus 10, and MacBook Pro with Retina Display. Icons and other visual elements are crystal clear and full of detail.
Other Improvements :: Screenreaders, touch devices, and mouseless workflows all have improved ease of use and accessibility. A number of screens and controls have been refined.