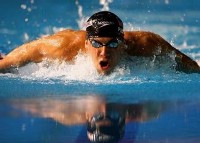 23-year-old American swimmer Michael Phelps has won two more gold and surpassed Mark Spitz and Carl Lewis to become the all-time most successful Olympian. Now he is winner of 11 Olympic Gold medals. He has already world record of winning maximum number of Gold medals in one Olympic games. He won 8 Gold medals in the Athens Olympics. Soviet gymnast Alexander Dityatin has also the same record of winning 8 Gold medals. Phelps has won thirteen Olympic medals overall (eleven gold, two bronze). Eight at the 2004 Summer Olympics in Athens (six gold, two bronze) and five at the 2008 Beijing Olympic Games (all gold), which gave him the most gold medals of any Olympic athlete at 11. He was on third position in Time's list of 100 Olympic Athletes to watch.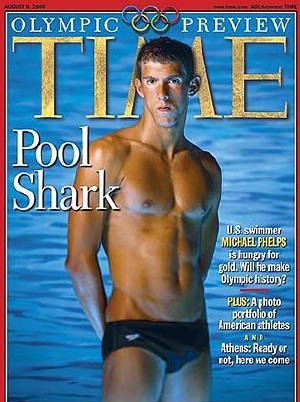 He does not come from a great background. He used to live in a broken home in Baltimore. His policeman father Fred and school teacher mother Debbie were separated when he was only seven. He has two Elder sisters, both are swimmers. So from his sisters, he got the inspiration to make swimming as the career.
It is very difficult to describe the success of Micheal Phelps in words. A single man winning 8 golds in Olympics itself speaks of his dedication to his game. Whereas see in India where the population is more than one billion, there is only one individual Gold medal winner.