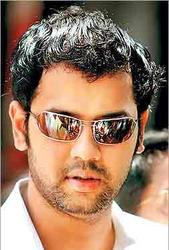 Dimpy Mahajan, the wife of Rahul Mahajan has moved out from his house after being physically abused. Meanwhile, she has told reporters that her husband has apologised to her. She was punched, kicked, dragged by hair on Thursday night. She has also claimed that he regularly beat her up. Dimpy is a Kolkata-based model. She married Rahul at a much-hyped wedding on Rahul Dulhaniya Le Jayega on March 6, 2010. Shweta Singh, Rahul's first wife whose marriage to Mahajan ended in divorce in 2008, is not surprised at all. She says "I'm not surprised. Why are people shocked? The charges his second wife Dimpy Ganguly has made are similar to mine. Hasn't everyone known about him all along? Everyone has seen what happened with me earlier,"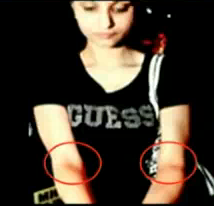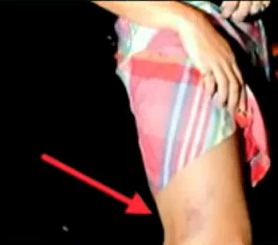 Payal Rohtagi has also accused Rahul in Media ::
Rahul Mahajan is a serial 'Wifebeater' :: See the snap of his first wife, Shweta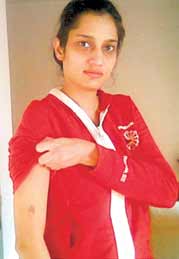 He is also a drug-addict ::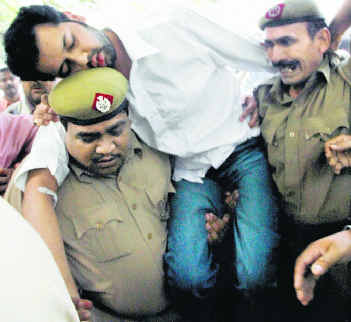 Now this is proved that Marriages are made in heaven not on reality shows, as you can see the examples of Rahul-Dimpy and Elesh-Rakhi.
"I'm shocked! I never expected something like this. It seems like yesterday when Dimpy and Rahul got married on our show. It's a pity. I can't think of a third, fourth and fifth season right now. I'm very disappointed because every couple has fights, but it's ugly when people wash their dirty linen in public." Sameer Nair, CEO, Imagine