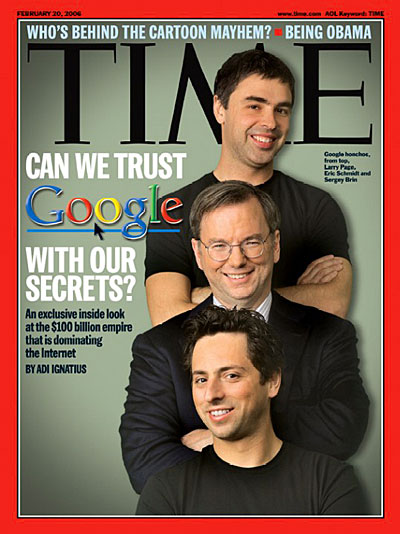 According to a company filing to the U.S. Securities and Exchange Commission, the three top executives at Google Inc. are also the lowest-paid employees at the company. Google co-founders Sergey Brin and Larry Page, presidents of technology and products, respectively, and CEO Eric Schmidt, were each paid $1 salaries for their work at the company last year, the same as they've been paid since 2004. The three executives have been offered competitive salaries but each has refused.
"Eric, Larry and Sergey voluntarily receive only nominal cash compensation. Their primary compensation continues to come from returns on their ownership stakes in Google. As significant stockholders, their personal wealth is tied directly to sustained stock price appreciation and performance, which provides direct alignment with stockholder interests," the filing said.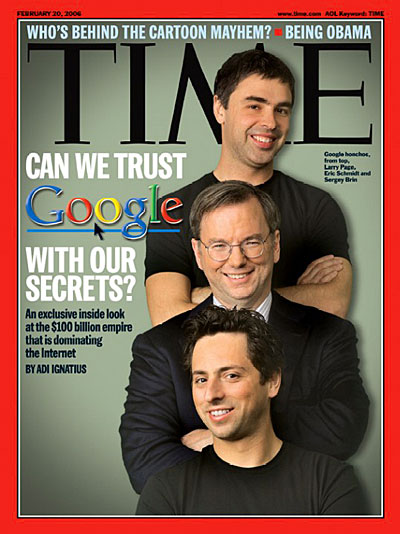 However, the high price of Google stock has boosted the fortunes of these three executives. Based mainly on their holdings of Google stock, Forbes magazine ranks Brin and Page as tied for 26th place on its most recent list of billionaires, with a net value of $16.6 billion each, while Schmidt ranked No. 116, at $6.2 billion. Google's stock, which is listed on the Nasdaq market, ended trading on Wednesday at $471.02 per share, up 2.3% so far this year and 454.1% since its initial public offering on Aug. 18, 2004.