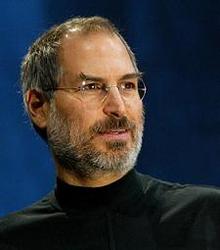 This week, Harvard Business Review has released the list of top 100 Best-Performing CEOs in the World. According to the list, Steve Jobs is the best performing CEO in the world. He is followed by Yun Jong-Yong of Samsung Electronics, Russian energy firm Gazprom's Alexey Miller and John Chambers of Cisco Systems. Mukesh Ambani, Reliance Industries chairman, is at fifth position. None of the top three CEOs had MBA degree. Mukesh is the only Indian in this list. Let us see the complete list of 100 Best Performing CEOs in the world, alongwith the names of their respective companies.
Steve Jobs (Apple)
Yun Jong-Yong (Samsung)
Alexey B. Miller (Gazprom)
John T. Chambers (Cisco Systems)
Mukesh D. Ambani (Reliance Industries)
John C. Martin (Gilead Sciences)
Jeffrey P. Bezos (Amazon.com)
Margaret C. Whitman (Ebay)
Eric E. Schmidt (Google)
Hugh Grant (Monsanto)
Robert L. Tillman (Lowe's)
William E. Greehey (Valero Energy)
Gareth Davis (Imperial Tobacco Group)
William J. Doyle (PotashCorp)
Benjamin Steinbruch (Companhia Siderúrgica Nacional)
Bart Becht (Reckitt Benckiser Group)
Masahiro Sakane (Komatsu)
Terry Leahy (Tesco)
John W. Thompson (Symantec)
Graham Mackay (SABMiller)
Mikael Lilius (Fortum)
Mikhail Prokhorov (Norilsk Nickel)
Mark G. Papa (EOG Resources)
C. John Wilder (TXU)
Frank Chapman (BG Group)
Paul Chisholm (Colt Telecom Group)
David B. Snow, Jr. (Medco Health Solutions)
Tomeo Kanbayashi (NTT Data)
Chung Mong-Koo (Hyundai Motor)
John C. S. Lau (Husky Energy)
Stanley Fink (Man Group)
Antoine Zacharias (Vinci)
Juan Villalonga Navarro (Telefónica)
Harry Roels (RWE)
Charles Goodyear (BHP Billiton)
Matteo Arpe (Capitalia)
Florentino Pérez Rodríguez (Grupo ACS)
Fujio Mitarai (Canon)
Roy Gardner (Centrica)
Thierry Desmarest (Total)
Wang Jianzhou (China Mobile)
Fu Chengyu (CNOOC Ltd.)
Mark C. Pigott (Paccar)
William A. Osborn (Northern Trust)
Craig S. Donohue (CME Group)
David Simon (Simon Property Group)
Larry C. Glasscock (WellPoint)
A.J. Scheepbouwer (Royal KPN)
Fred Kindle (ABB)
David E.I. Pyott (Allergan)
Roger G. Ackerman (Corning)
Michael A. Grandin (Fording Canadian Coal Trust)
Peter S. Lowy (Westfield Group)
Steven M. Lowy (Westfield Group)
Alessandro Profumo (Unicredit)
Ronald Alvin Brenneman (Petro-Canada)
Lew Frankfort (Coach)
Mark Donegan (Precision Castparts)
Robert H. Benmosche (MetLife)
Timothy Hearn (Imperial Oil)
Tim Koogle (Yahoo)
Thierry Breton (France Télécom)
Manfred Wennemer (Continental)
Peter Brabeck-Letmathe (Nestle)
John McAdam (Imperial Chemical Industries)
Mauricio Novis (Botelho Embraer)
Kenneth W. Freeman (Quest Diagnostics)
Michael Pragnell (Syngenta)
Thomas P. (Mac Mahon Laboratory Corporation of America)
Frank O'Halloran (QBE)
Daniel Hajj Aboumrad (America Móvil)
Philippe Varin (Corus Group)
Qingping Kong (China Overseas Land and Investment)
Roger Corbett (Woolworths)
George Paz (Express Scripts)
Arthur F. Ryan (Prudential Financial)
Matthew K. Rose (Burlington Northern Santa Fe)
David C. Novak (Yum Brands)
Daniel R. DiMicco (Nucor)
Nicholas D. Chabraja (General Dynamics)
Jaime Chico Pardo (Telefonos De Mexico)
Donald Rudolph Voelte, Jr. (Woodside Petroleum)
Jeffrey L. Bleustein (Harley-Davidson)
Nobuo Katsumata (Marubeni)
Richard D. Kinder (Kinder Morgan)
Dennis H. Reilley (Praxair)
Grant Alfred King (Origin Energy)
Terry L. Shepherd (St. Jude Medical)
Gordon M. Nixon (Royal Bank of Canada)
Charles R. Schwab (Charles Schwab)
Ditlev Engel (Vestas)
Nigel Northridge (Gallaher Group)
John A. Allison IV (BB&T)
Sean Boyd (Agnico-Eagle Mines)
Thomas J. Engibous (Texas Instruments)
James D. Taiclet, Jr. (American Tower)
John McFarlane (Australia and New Zealand Banking Group)
Robert L. Long (Transocean)
Franck Riboud (Groupe Danone)
Gerald W. Grandey (Cameco)
To know more about these CEOs, visit HBR.