Almost 1 year completed for me in Bangalore. In this one year, I have learned a lot about Bangalore. It is called silicon valley of India by some people. Fortunately, it is true. The software production in Bangalore is comparable to the best in the world. Almost every good software company has its office in Bangalore. The industrial areas of Bangalore, Electronic city and ITPL contains almost every good software company. This soft revolution in Bangalore has changed the life of the people. Now they earn more, spend more thereby creating a flow of money which you can't see in other parts of India.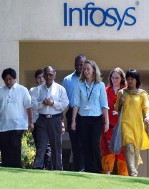 This economic change has some social implications which I want to share in this article. Before coming to Bangalore, I used to think why software companies chosed Bangalore, How Bangalore is different from other cities of India. The first and foremost reason is the climate of Bangalore. The climate is not too hot not too cool. It is moderate climate. This is one of the most important reasons behind the arrival of a large number of multinational companies in Bangalore. I have been living in Bangalore since July 2007, after joining a software company. In this period of 13 months I have seen almost every aspect of life in Bangalore, the so-called IT hub of India. But frankly speaking I don't like Bangalore due to these five reasons.
Bangalore is very expensive city to live in. (You have to give 10 months advance before taking any home for rent)
Traffic Problem (Roads are too narrow to support increasing traffic)
Language Problem (I know only English and Hindi)
Different Culture
Different Food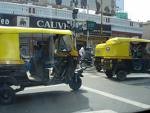 Here you will see endless traffic jams, over-crowded buses, Auto-Rickshaws charging almost double money every time, a chaotic airport and railway station. The city is booming with malls, shops and offices of multinational companies but the city completely lacks the infrastructure to support this growth. Now due to infrastructure bottlenecks and rising price of real estate software companies have stopped expanding their business in Bangalore. Now they are looking for other small cities of India.
If you are new to Bangalore, then don't ever think to trust the Auto-rickshaws Once they get the impression that you are new, they will charge you almost double price. I would suggest you to use your own transport in Bangalore, otherwise life will become miserable. The concept of night life is not there in Bangalore. All pubs, bars and restaurants get closed at 11 o'clock. During peak hours, roads are awesomely crowded with company buses, cars and motor cycles. Bengaluru International is located in Devanahalli, which is 40 km from the city. It replaced the old HAL Bangalore International Airport. And due to heavy traffic it takes same time for me to reach Pune to Bangalore through flight and then to my home in HSR Layout.
What do you think about Bangalore? Share your experiences.