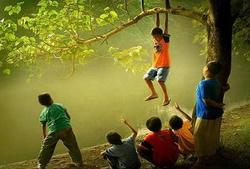 Friday night is the most satisfying night for any professional who works five days a week. He goes to bed with the dream to not awake anymore. But my alarm rang at 7.10 AM on Saturday; it rings usually on weekdays. Waking up at 7.10 AM on Saturday in America is as rare as the news of Israel and Palestine agreed to live happily together. But I could not sleep anymore that morning. With all my strength, I lifted 70 kg of my weight. I dressed up and decided to go for jogging. Note: I have not done jogging in early morning for the last three years. After 25 minutes of jogging, I entered into a park.
It was love at "first sight". The seraphic beauty of park took my heart. It looked as if the park had worn a green sham over it. Green grass was twinkling with morning dews. The water coming down from the fountain was trickling into the pond and was producing soothing sound; effective enough to tranquilize the most disturb minds on the earth. The pure and cold air was seeping inside my nostrils, moistening my eyelids and sweeping my face as if someone is using peacock feather to entice me. After running for few more meters, I sat down on grass regaining my breath. Chirping of birds, shadow of a tall oak tree and bank of pond set a perfect stage for a sleep deprived person like me, to take a nap and I did not disappoint them. I lied down on grass with my palms beneath my head, legs stretched, eyes closed and brain vacuumed. I don't remember when I finally slept and lost in my memories.
My memories went 17 years back and I reached my village, Brahampura. I was a 10 year old boy at that time. My uncle used to take me to our mango orchards located beside our pond in the month of June. I was holding my uncle's finger with one hand and with my second hand a thin stick which I was using to hit paddy plants or any bush that came in my way. The northern part of India becomes a brick clan in the month of June. But Mango orchards are natural air conditioner in summers with some additional features which even very costly air conditioners have failed to provide. Listening to Cuckoo's voice and smelling amorous fragrance of fresh mangoes, I used to sleep in the orchard for many hours. I was a good climber of tree, as a good devotee of Lord Hanuman should be. Mangoes ripe completely in June. Plucking ripe mangoes from the farthest branch of the tree was always a challenge for me.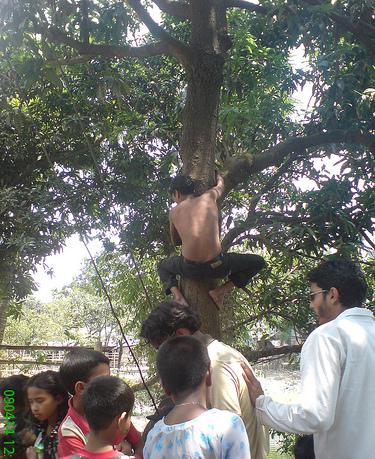 My friends and I used to fly birds, pecking at ripe mangoes with our catapult. Listening to songs from my grandma's "National Panasonic" radio with my friends had altogether a different flavor. Though Radio is still the most viable source of entertainment in my village even today. We used to play cricket with plastic ball and wicket, layer of bricks put one upon another, but that never dampened our fervor for cricket. After all, we were Sachin and Kumble of our parents. Playing cricket in the orchard gives feeling of playing inside an indoor stadium. After all these buzz, we used to sit around a bucket full of fresh ripe mangoes dipped inside water. Finishing 20 – 25 mangoes within half an hour was not a big deal for my friends and I. Remains of mangoes were fed to our dog, Moti whose loyalty was beyond suspicion especially in finishing remains of our food and following us wherever we went.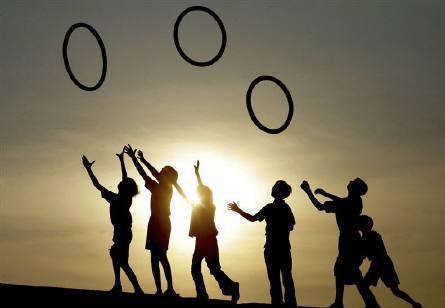 My mouth was watering with the taste of mango, and then suddenly I woke up to hear some commotion. At first I was shocked and then I burst into laughter. Two black ducks were standing beside me and one of them holding my red cap with her beak and looking strangely at the cap. Both of them ran away to see me awake leaving behind my moist cap and so did the freshly brewed memories of my childhood. I could not run after that and strolled back to my house. But that morning realized me how far I have come from my village, my childhood and the fragrance of my mango orchard.
This article is written by Kunal Thakur, he is working as Senior Software Engineer in TCS.