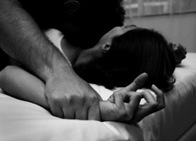 Once again Delhi, the capital of India, is in headlines for wrong reasons, for the brutal rape and torture of a five year old girl. She was abducted on April 15 and kept hostage by her neighbor for two days without food and water and repeatedly raped in east Delhi's Gandhi Nagar. She is the fifth minor to have fallen prey to rapists this month. Total there have been 393 rape cases registered by Delhi Police in last three months. The number of unreported rapes is without a doubt will be much greater.
The following are some of my ideas to stop rapes in Delhi.
Setting up Fast Track Courts for quicker trial and justice :: According to official estimates, in 2011, there were 23, 582 rapes reported; 15,423 rape cases were decided; 4,072 were convicted while 11,351 were acquitted. Between 2004-2010, there were 1,41,713 rape cases reported. To clear this 6 year backlog at the current rate, the courts will take another 35 years. Now, add another 20,000 rapes every year in the next 35 years and the rapes which happened before 2004 and in 2011 & 2012. I think, the fast track courts should hear cases of sexual assault and other crimes against women so as to bypass India's overwhelmed regular court system, where cases often take many years to be resolved. Only fast-track courts can deal with this problem of arrears. This is what exactly happened after Delhi Gang rape case in December last year.
Police reforms and better system for investigation :: Another important concern is the low conviction rate for rape cases, some figures show only 27 percent convictions. This is the main reason why rapists are not that scared and rape victims reluctant to go to court. To increase the conviction rates, we need police reforms. We need modern policing methods in our investigation departments. We also need proper witness protection programs.
Death Penalty for Rapists :: I believe that the most stringent punishment possible must be applied in rape cases, and if possible, the death penalty should be given to the rapist. Chemical castration of rapists after a quick trial is also a good option.
Increase female police officers and constables in Police Stations: Rape victims are more likely to report sex crimes if female police officers are available in the Police Station. But Delhi has much lower percentage of female police officers, just 7 percent of police officers are women. Of the 161 district police stations in Delhi, only one has a female station house officer. So Government should increate the percentage of female police officers and constables in Police Stations.
Public Awareness about Rape and its prevention methods :: Normally, women are being blamed for being raped. The fact of the matter is, it is very difficult for a woman to prevent the rape. However, they should learn self defense techniques on how to protect themselves from sexual abuse and rape. But in the end, they are men who have to stop rape. They should be responsible for their own acts and behavior. The Government should create more awareness about women rights and their importance in society.