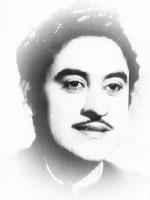 What the hell is this Binaca Geel Mala ? The first question that raised in your mind after reading the title of this post. Actually people of our generation do not know much about this one of the most popular radio shows of its times. Yeah I am right. Binaca Geetmala was a popular weekly radio countdown show of top filmi songs from Indian cinema listened to by millions of Hindi music lovers, that was broadcast on Radio Ceylon from 1952 to 1994. It is considered as the first radio countdown show of Indian film songs, and has been quoted as being the most popular radio program in India during the its broadcast. The show was hosted by Ameen Sayani. He was the most popular radio anchor in India. Sayani ran the programme to record-smashing success for nearly 45 years, earning a place among the world's top broadcasters. He was the man with the gravelly voice and stylised drawl, through this show became a household name in India.
"For all of Rs. 25, I was required to select the songs, produce, script and compare the programme, and also sort the mail. The programme involved a competition and we expected 40-50 letters. The first episode brought 9,000. Within a year, that number touched 60,000. We had to shelve the competition and introduce a countdown show."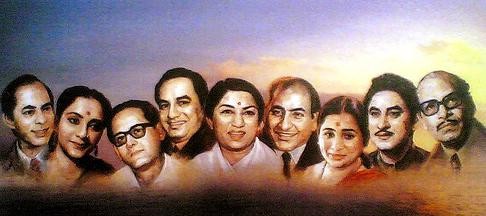 The estimated listenership of this countdown show was about 900,000 to 2,000,000. The first countdown show's topper in 1954 was Jayen to jayen kahan from the film Taxi Driver. The Binanca Geet Mala ran from 1954 to 1993. These are the top Hindi movie songs in their respective years.
1954: Jayen to Jayen Kahan
1955: Mera Joota Hai Japani
1956: Ae Dil Hai Mushkil
1957: Zara Samne to Aao
1958: Hai Apna Dil Jo Awara
1959: Haal Kaisa Hai Janaab ka
1960: Zindagi Bhar Nahin Bhoolegi woh barsaat ki raat
1961: Teri Pyari Pyari Surat
1962: Ehsan Tera Hoga
1963: Jo Wada Kiya
1964: Bol Radha Bol
1965: Jis Dil Mein Basa
1966: Baharao Phool Barsao
1967: Sawan Ka Mahina
1968: Dil Bil Pyar Vyar
1969: Kaise Rahu Chup
1970: Bindiya Chamkegee
1971: Zindagi ek safar
1972: Dum Maro Dum
1973: Yaari hai imaan mera yaar
1974: Mera jeevan kora kaaghaz kora hi reh
1975: Mehangaai maar gayi
1976: Kabhi kabhi mere dil mein khayaal aata hai
1977: Husn haazir hai mohabbat ki saza paane ko
1978: Ankhiyon ke jharonkhon se
1979: Khaike paan Banaras waala
1980: Dafli waale dafli bajaa mere ghunghroo bulaate
1981: Mere Angane Mein
1982: Angrezi Mein Kehte Hain
1983: Shayad Meri Shaadi
1984: Tu Mera Hero Hai
1985: Sun Sahiba Sun
1986: Yashoda Ka Nandlal
1987: Chitthi Aayi Hai
1988: Papa Kehte Hain
1989: My Name Is Lakhan
1990: Gori Hai Kalaiyaan
1991: Dekha Hai Pehli Baar
1992: Maine Pyar Tumhi Se
1993: Choli Ke Peeche
I have really hard time to search all these songs on YouTube. You can download these songs through my YouTube Downloader.