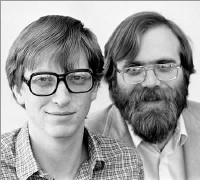 Today I will tell you the story of Paul Allen. He was the man behind the foundation of the greatest software company of the world, Microsoft. He co-founded MicroSoft with Bill Gates in New Mexico, in 1975. Initially they used to sell BASIC programming language interpreter. In 1980, Microsoft under the leadership of Paul bought an operating system called 86-DOS for $50,000. They had to supply OS to IBM. and due to IBM deadlines, they did not have enough time to develop an operating system from scratch so they therefore purchased the fully functional QDOS and reworked the code to fit IBM's needs. After the successful delivery of DOS operating system, Microsoft won a contract to supply DOS to use as the operating system in IBM's new PC. So the contribution of Paul Allen in the growth of Microsoft was very critical. In 1983, he became ill and doctors told him that he was suffering from cancer. Due to his illness he couldn't take part in management of Microsoft. In Nov 2000, a big news came and Allen officially resigned from his position on the Microsoft board of directors and old most of his shares in Microsoft Now let's come to the point, why Paul Allen left Microsoft ? what was the reason ? Had Bill Gates cheated him ? Let's see.
After searching on Google for the reason of departure of Paul Allen from Microsoft, I found an article by Robert X. Cringely, who was one of the good friends of Paul Allen. During early days of Microsoft, Paul Allen was the big boss. Allen visited Albuquerque to demonstrate that first BASIC interpreter to the MITs people. Paul was also offered the job as head of software for MITs. Bill Gates was no where near to his popularity, talents and business skills.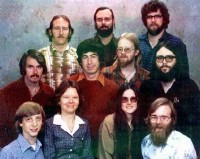 During the same time, Microsoft got the contract of Operating Systems for the IBM new PCs. Both Bill Gates and Steve Ballmer took part in those first talks with IBM and they simply followed the instructions of Paul Allen. As development of new Operating System continued, Allen's health began to deteriorate and doctors told him that he was suffering from cancer. Now even IBM team was worried that Allen might not survive. But Allen was not thinking about his disease, rather he was trying hard to complete the project. Suddenly tragic incident happened with Paul. During one of those last long nights working to deliver DOS, Paul Allen heard Gates and Ballmer discussing his health and talking about how to get his Microsoft shares back if Allen were to die. As a result of this betrayal, he lost his trust over his friends and his illness became more serious and doctors suggested him complete bed rest and no further work.
Many people believe that Paul was forced to leave Microsoft due to his illness. But this is not right, he left Microsoft due to betrayal of Bill and Steve. In 2000 when he returned to MicroSoft, he had around (138+168) million shares so noone could force him to leave the company. But he left the world's greatest company because for him trust, faith and friendship is more important than money.